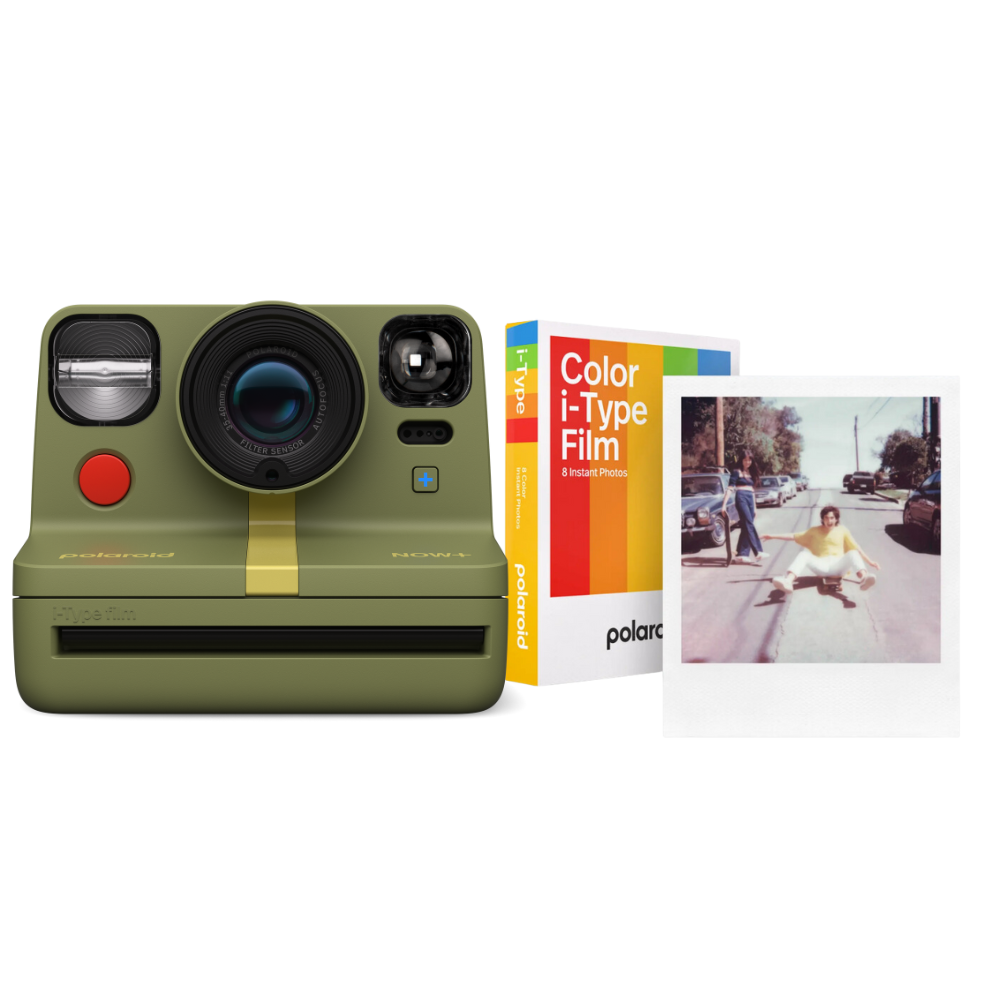 The app-connected Polaroid Now+ Generation 2 instant camera gives you creative control through the Polaroid App: Aperture priority, light painting, double exposure, self-timer, manual mode and more—plus 5 lens filters you can attach to the camera. All in a classic design, and now made with 40% recycled materials. Compatible with Polaroid i-Type & 600 film in the original Polaroid instant film format.
Creative & connected
Create beautiful imperfection in all its forms by unlocking extra camera features through the Polaroid mobile app. Find focus easily with aperture priority, create cinematic photos with tripod mode, go experimental with light painting and double exposure, lean into your craft skills with manual mode, and more.
5 lens filters for every mood
Saturate your photos in color, deepen contrast, or add dreamy effects with 5 experimental lens filters including starburst, red vignette, orange, blue, and yellow. Complete with a zip-through pouch to keep them safe.
Classic look, future-facing materials
The iconic camera retains its style but is now made with 40% recycled materials.
Shoot with iconic Polaroid film
It's hard to top a classic. The Polaroid Now is compatible with Polaroid i-Type & 600 film in the classic Polaroid instant film format.
Autofocus 2-lens system
In other words: take sharper shots. The Polaroid Now+ selects which lens is suitable, meaning you can take beautiful photos in more places, more often, with less hassle — even without the flash.
Accurate, human-friendly flash system
A flash system designed to make everyone look how they actually look.
Tripod mount
Set up the perfect shot and create cinematic photos with a tripod mount and mode (selected through the Polaroid App).
Double Exposure
Dreamy. Artistic. Get two shots in the one Polaroid frame.