Disclaimer: All contents are from The Tech Revolutionist.  We don't own any rights on this review.
NuraTrue review: True wireless earbuds with personalised sound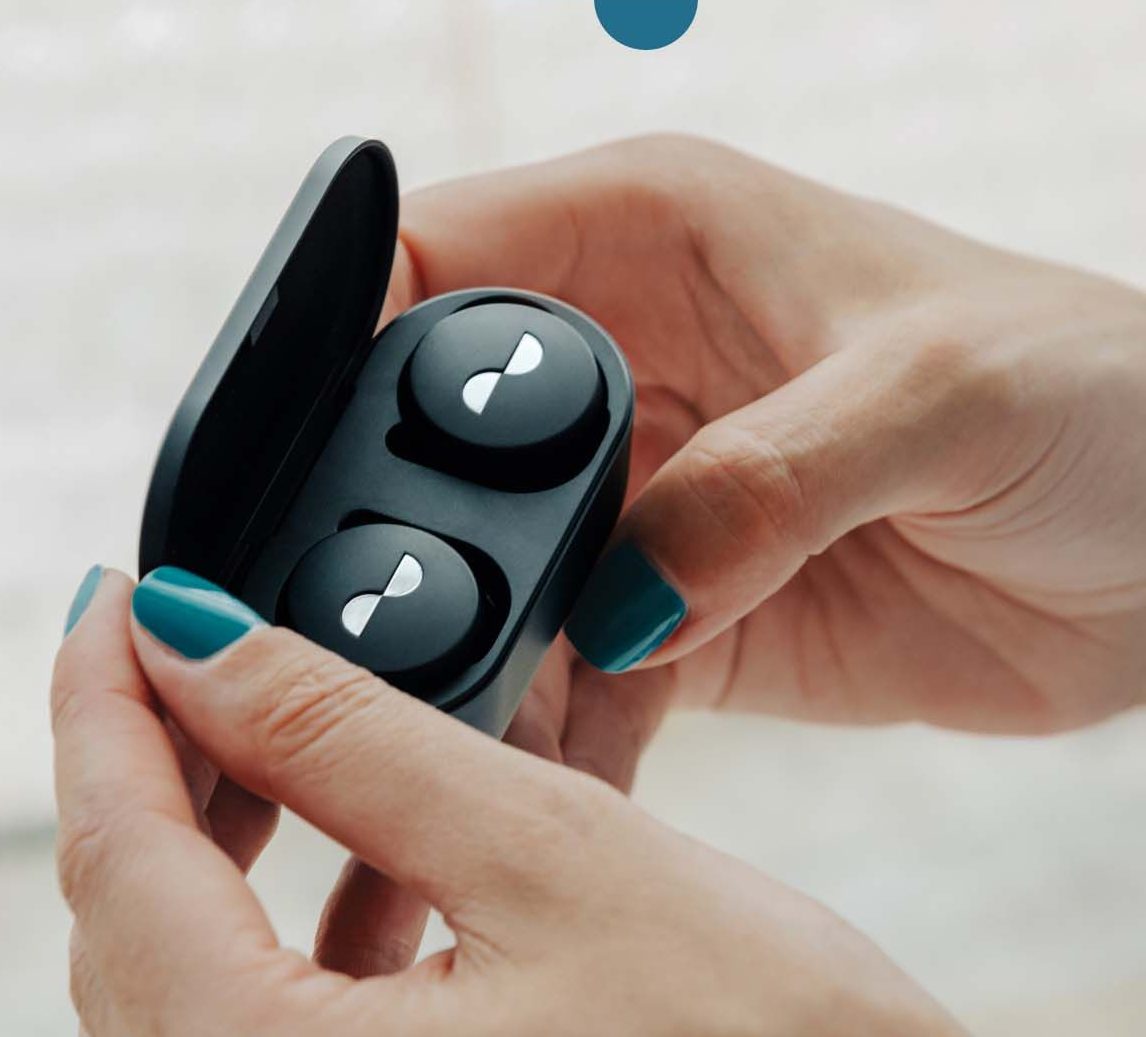 For those of you who are unfamiliar, Nura is a consumer electronics company based in Melbourne, Australia. NuraTrue is the brand's very first true wireless headphones. If you're looking to have your wireless earbuds replaced, check out our NuraTrue review to see if you'd like to give it a shot.
NuraTrue: Specifications at a glance
| | |
| --- | --- |
| Earbuds | 24.8 x 24.8 x 21.9mm |
| Case | 72.4 x 30.2 x 35mm |
| Weight | 2x 7.4g, Charging case: 37.1g |
| Battery | 6 hours continuous, 24 hours with case |
| Connectivity | aptX™, Bluetooth® 5.0, Bluetooth QuickSwitch |
| Sweat resistance | Yes |
| Fit detection | Yes |
| Noise isolation | Active Noise Cancellation (ANC) |
| Voice | In-ear and outer-ear microphones for calls |
NuraTrue: How it looks and feels
In the box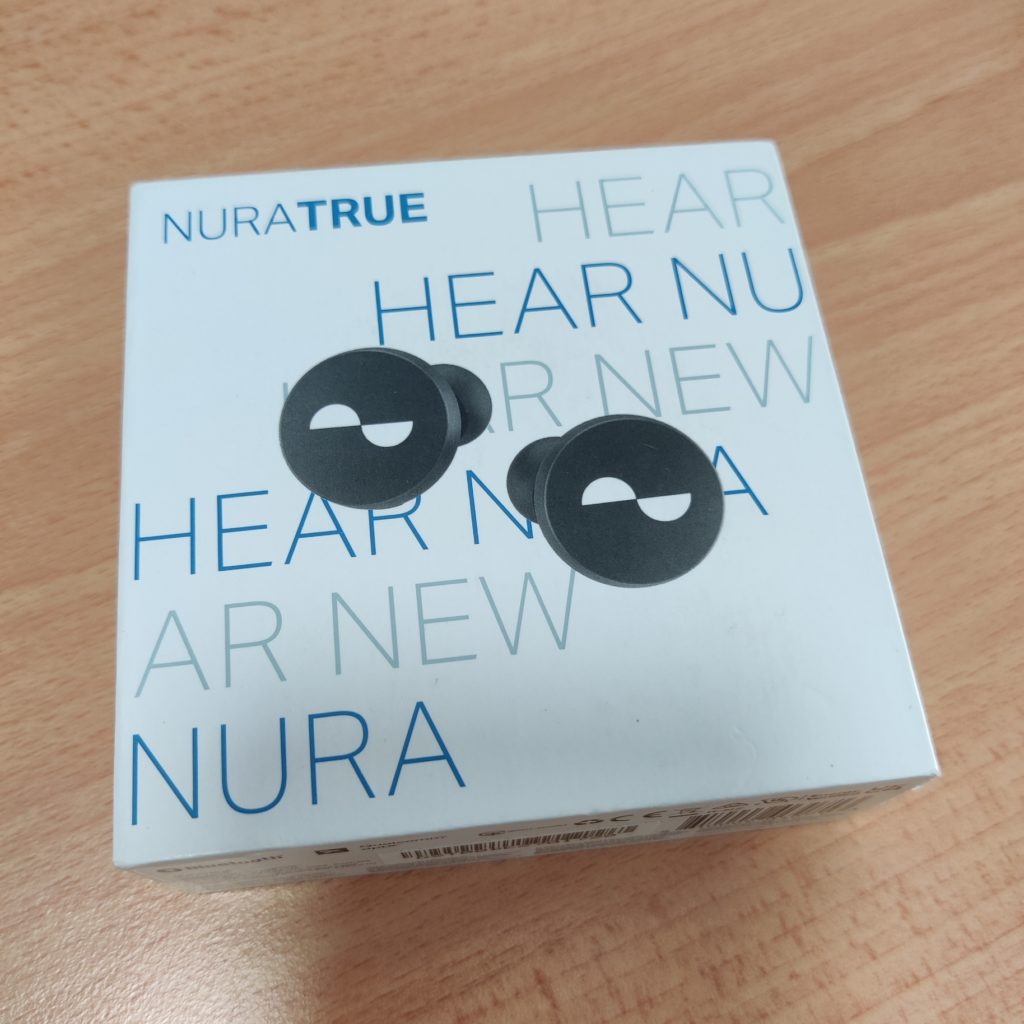 Open the packaging and you'll find the earbuds (in its charging case) itself along with a USB-A to USB-C charging cable and five different wing tips (foam, silicone, and fin wing tips) for you to choose your best fit.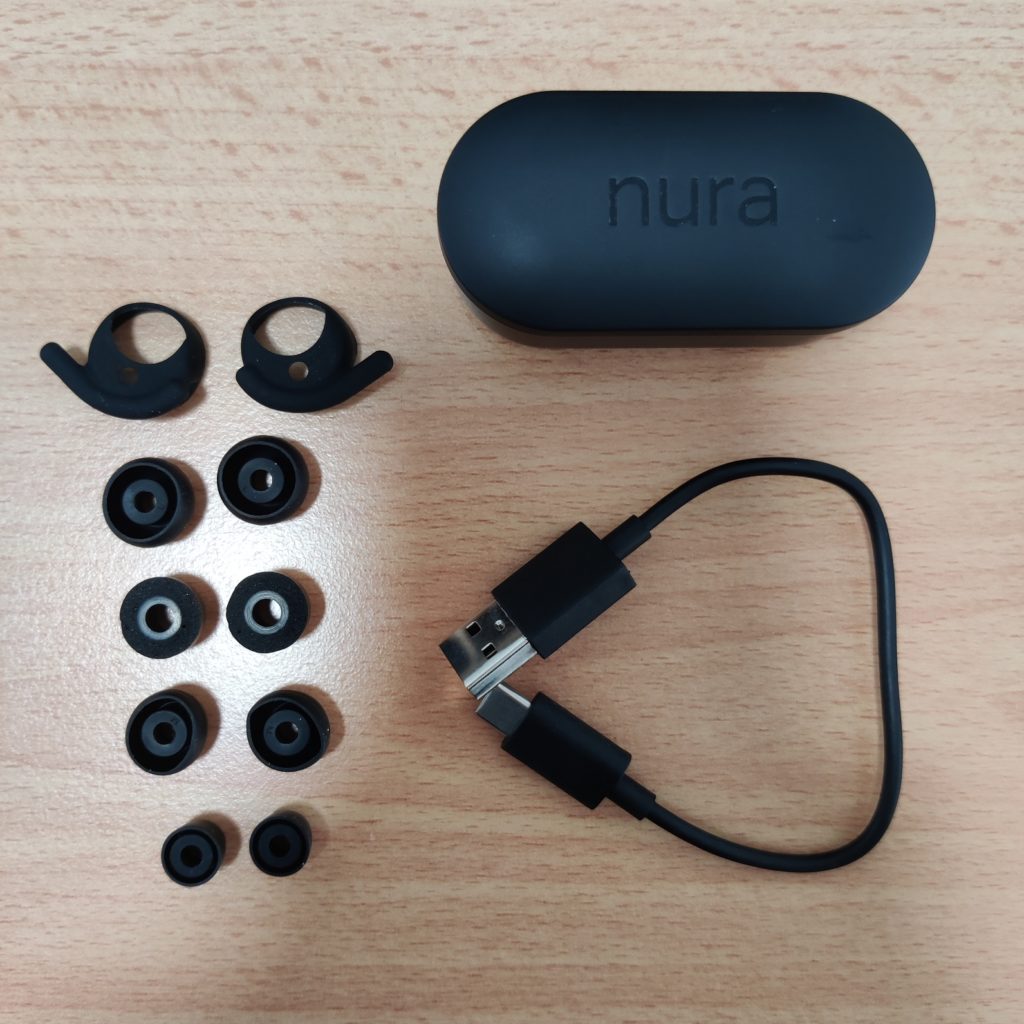 The charging case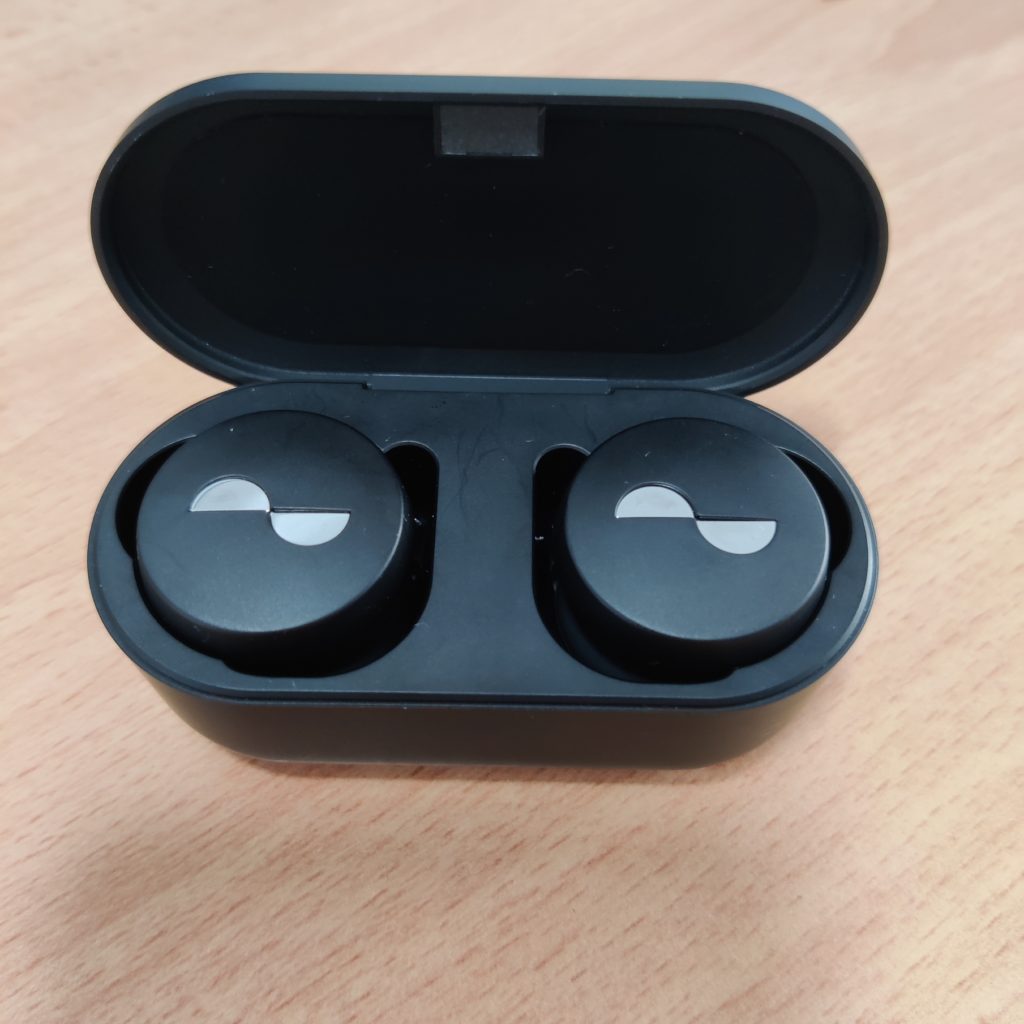 The NuraTrue earbuds come in a classic black flip top charging case. It's easy to open and close single-handedly and feels good in the hands. You've got to be careful though, dropping your case might lead to "scars" because it's made of plastic.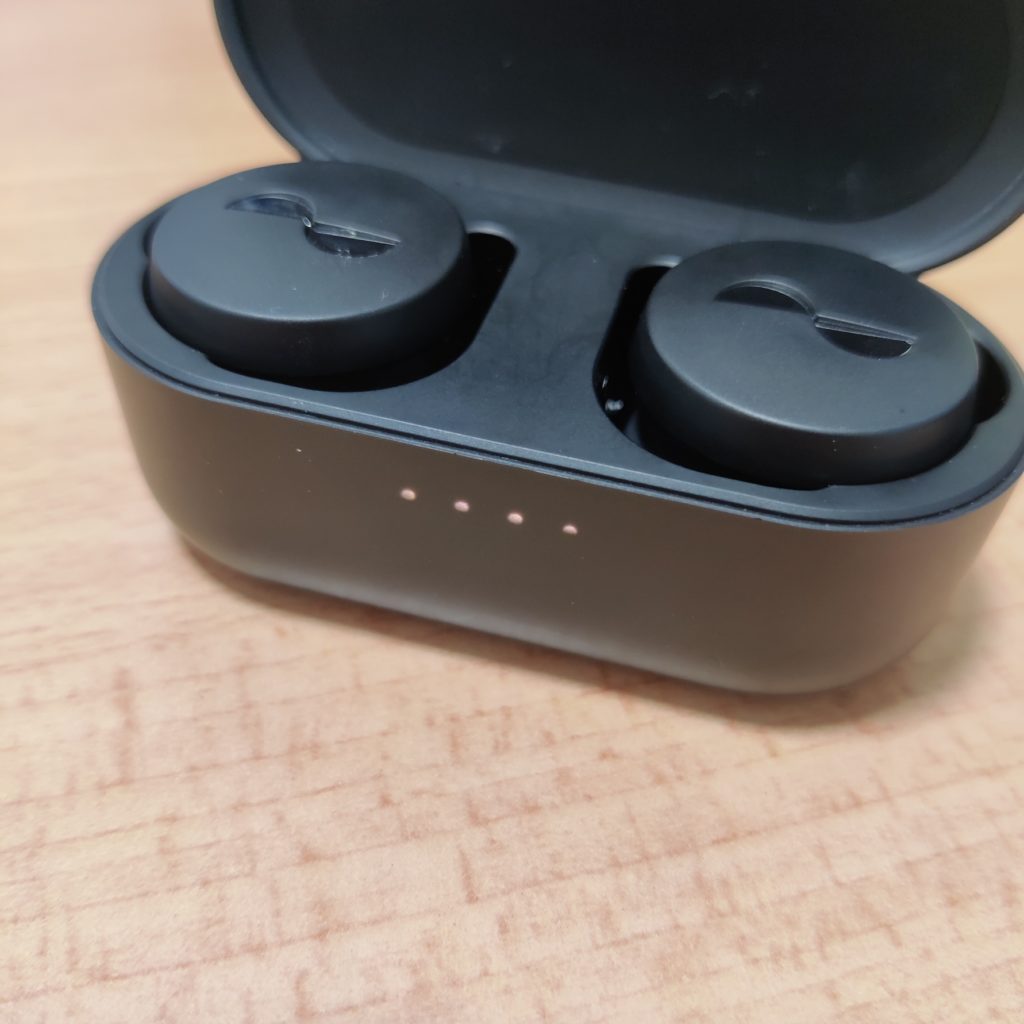 When the lid is flipped up, LED lights at the front of the case act as a battery indicator to let you know when your earbuds are in need of a charge. The charging port is located at the back of the case.
The earbuds
If you're looking for tiny earbuds, the NuraTrue isn't for you. These earbuds are huge – one of the largest we've tested. Just take a look at it next to Sudio T2. The size and shape of the NuraTrue make it stand out against its competition.
The earbuds sport a large circular exterior which bears the Nura logo. On the other side, you'll find the ear tip and the wing tip.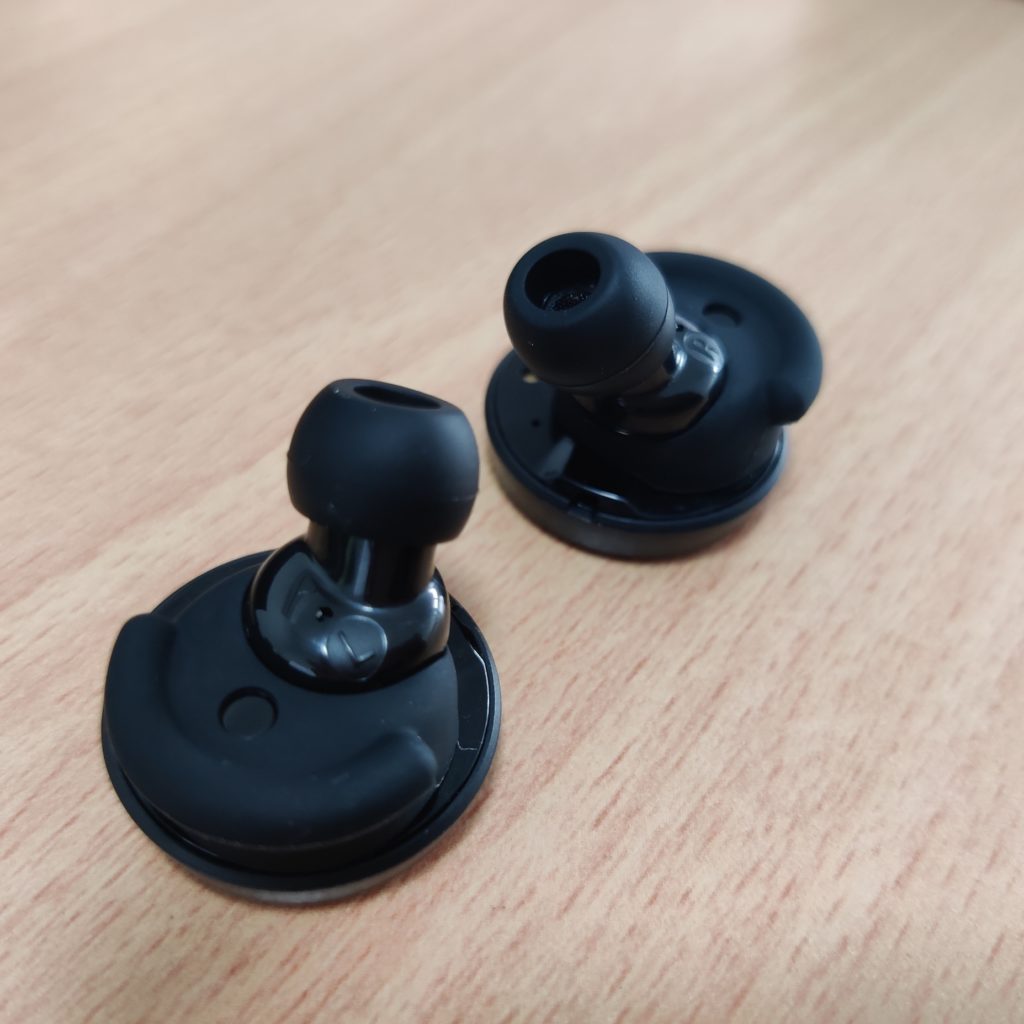 While some users may love the sleek matte black earbuds, others may find that they stick out way too much because of its large size. The plastic body of the earbuds will also fall victim to scratches and marks after some time.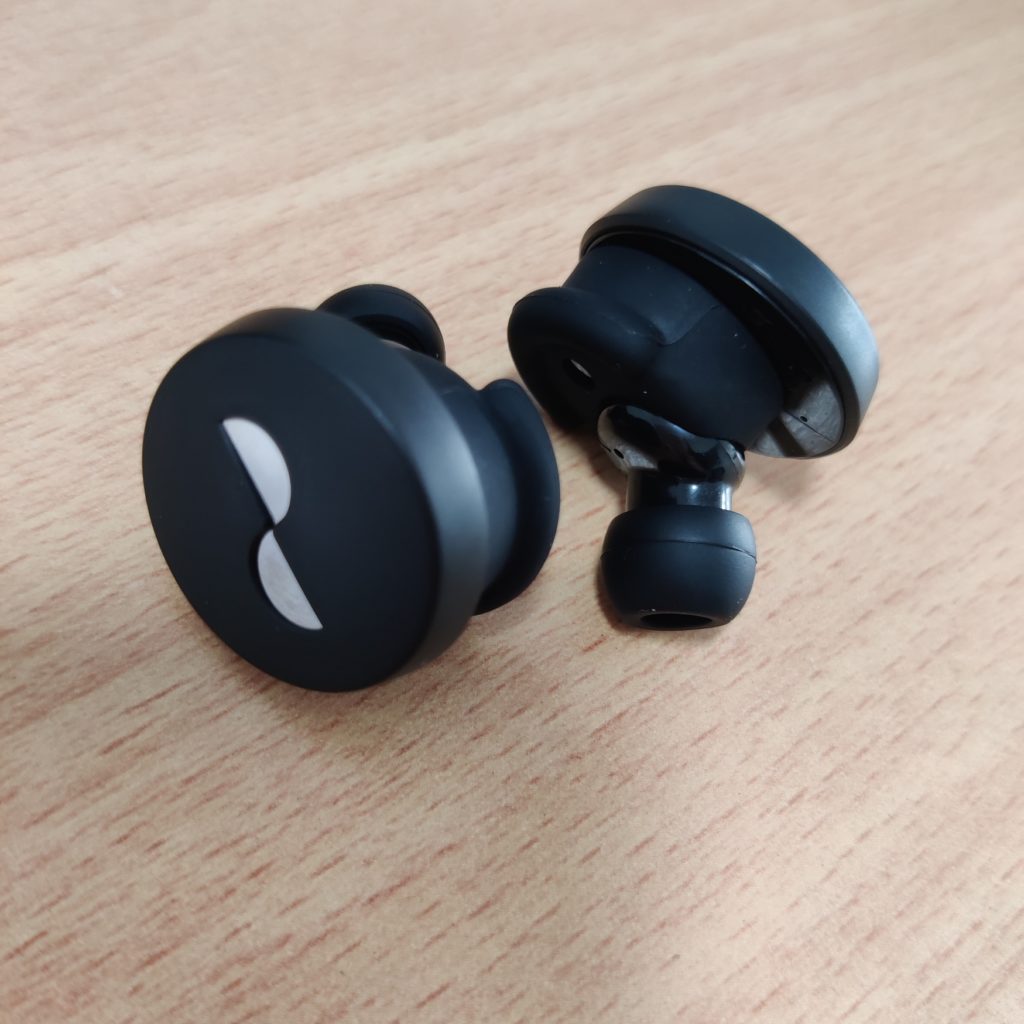 Despite its large size, the NuraTrue earbuds were a joy to wear. It was easy to find a great fit (with the five different wing tips to choose from). During longer listening sessions, the earbuds remained comfortable in the ears.
With sweat resistance and IPX4 water resistance, working out in the rain will be a possibility.
NuraTrue: Features and functionality
Let's take a look at some of NuraTrue's best features.
The Nura App: Audio personalization
To set up your earbuds, download the Nura App on the app store. The app functions in creating your hearing profile, providing information about your NuraTrue as well as allowing you to customize its unique features.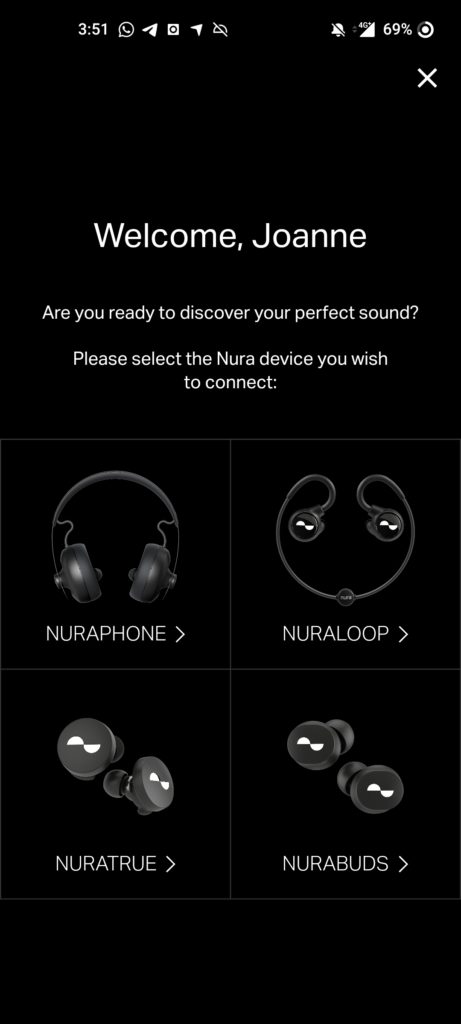 The app will then take you through a fit test to make sure you're wearing the correct eartips and fins for your ears. Then you'll be subjected to a battery of hearing tests, during which you'll hear a variety of beeps and boops across the whole frequency range. This is designed to allow the soundscape of the buds to be tailored to your ears.
Next, you'll be prompted to adjust the Immersion mode slider based on your preference. This mode is supposed to mimic the sound of live music and for the most part, it works well with noticeable differences.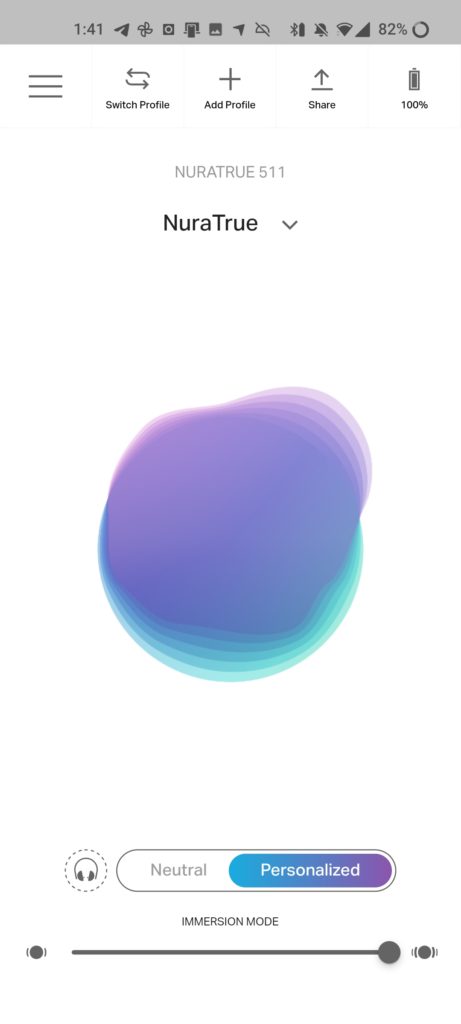 The app will then sonically shape your music so that it matches your hearing profile and deliver every detail of the music you love.
Finally, to complete setting up your NuraTrue, set up the touch controls on your earbuds. Play/pause, enable/disable social mode, volume up/down, voice assistant, and track skipping are just a few of the features you may set. Touch controls work great and are snappy.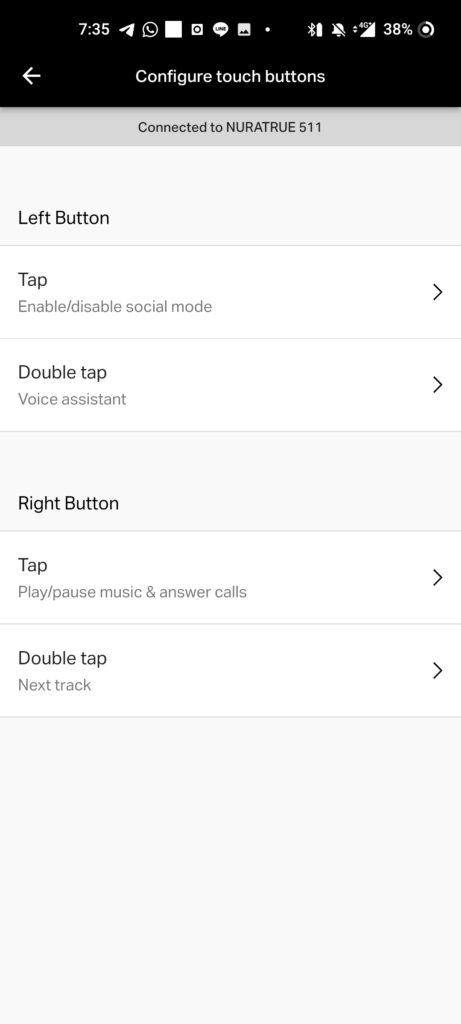 It's worth noting, though, that you can only attach actions to single and double taps on the right and left earphones, which means you only have four instructions available at any given moment.
Congrats! You have now created your very own profile. You can create and store up to three profiles. The software also remembers your noise-cancelling and touch control settings, allowing you to establish alternative ones for various situations (one for when you're happy, one for when you're sad, for example) or users if desired.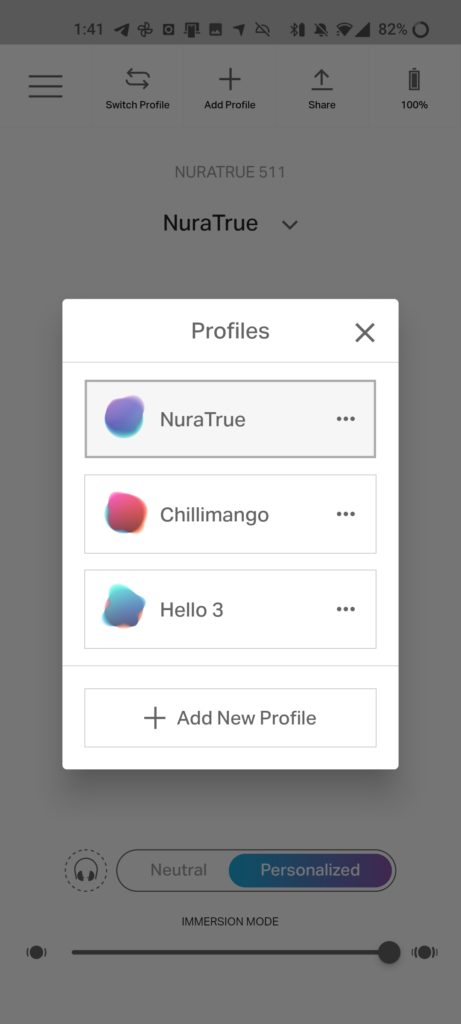 Sound quality
Out of the box, the NuraTrue already sounds great. But with audio personalization, the earbuds truly stand out. And for skeptics out there, you can really hear the differences when you personalize your own sound.
It is important to note that everyone is going to experience music very differently with NuraTrue, because of audio personalization. On my profile, sounds produced are incredibly immersive and flowered with plenty of details. In fact, the Immersive mode works so well that when it is set to the max, it is a little too overwhelming.
The NuraTrue's bass levels are pretty awesome. So much so that listening to tracks I've listened to made me notice little details that I missed out previously.
Crisp, clean, and full of details, P!nk's All I Know So Far sounded amazing on the NuraTrue.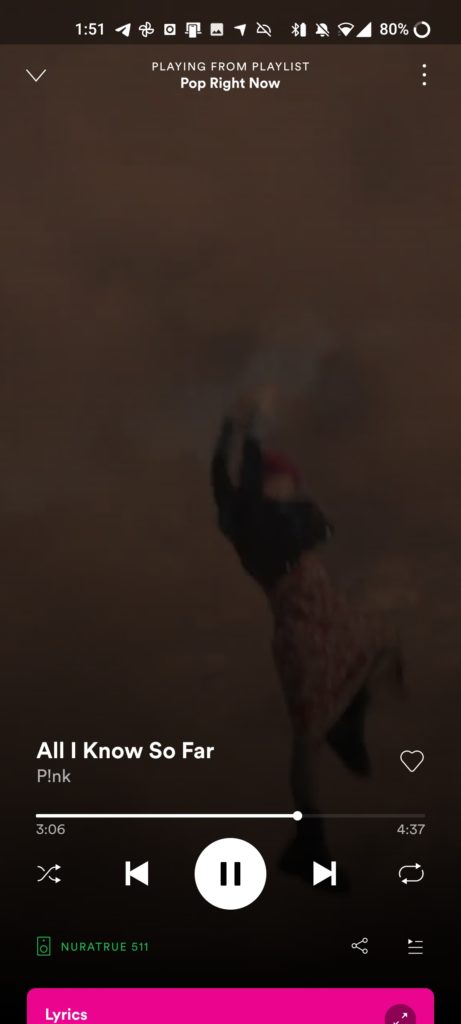 For audiophiles out there, NuraTrue supports aptX, SBC and AAC codecs, so you'll be able to stream your favourite hi-res audio.
Noise cancellation
When set to noise cancellation, the NuraTrue is able to effectively block out environmental noise. On our test, however, the noise cancellation technology isn't as powerful as that on the Edifier NeoBuds Pro. Furthermore, there's no way to adjust the level of active noise cancellation – which is a miss in our opinion. Having the choice to adjust the intensity of active noise cancellation would have been nice.
So, if you're looking to completely block yourself out from the world out there, the NuraTrue probably isn't for you. It will be good enough for most users, though.
Social mode
Social mode is an alternative to active noise cancellation. Bringing in sounds from the external world, social mode decreases the volume of your audio. This mode is perfect for when someone decides to talk to you or if you need to pay attention to your surroundings.
NuraTrue: Battery life
In the battery department, the NuraTrue doesn't disappoint. Nura claims that the buds can last for 6 hours and the charging case boosts battery life by another 18 hours. On our test, Nura is right – our earbuds lasted us a little more than 6 hours on a single charge.
While this isn't revolutionary battery life, it is more than adequate to support you through a week's usage. There is also a nifty battery-saving feature that allows the earbuds to automatically enter sleep mode when outside of your ears for more than a minute.
In terms of charging, the earbuds itself took a little under two hours to fully charge in the case, while the case itself took about two hours and a half to fully charge.
NuraTrue: Pricing and availability
NuraTrue is available at $269 on Outdoor Sports Travel (OST) here.
OST carries the latest, most innovative devices and accessories for Outdoor, Sports and Travel.
Psst. Here's a pro tip: Reward yourself with a $10 OFF your first order when you sign up as OST's member.
NuraTrue: Should you buy it?
Is it important for your earbuds to have the best active noise cancelling technology?
Is having a super long battery life a need for you?
If you answered Yes to the questions above, you might want to give NuraTrue a miss. But if these aren't important to you, NuraTrue, with its unique design, audio personalization, and excellent sound quality, is definitely worth a try.