Description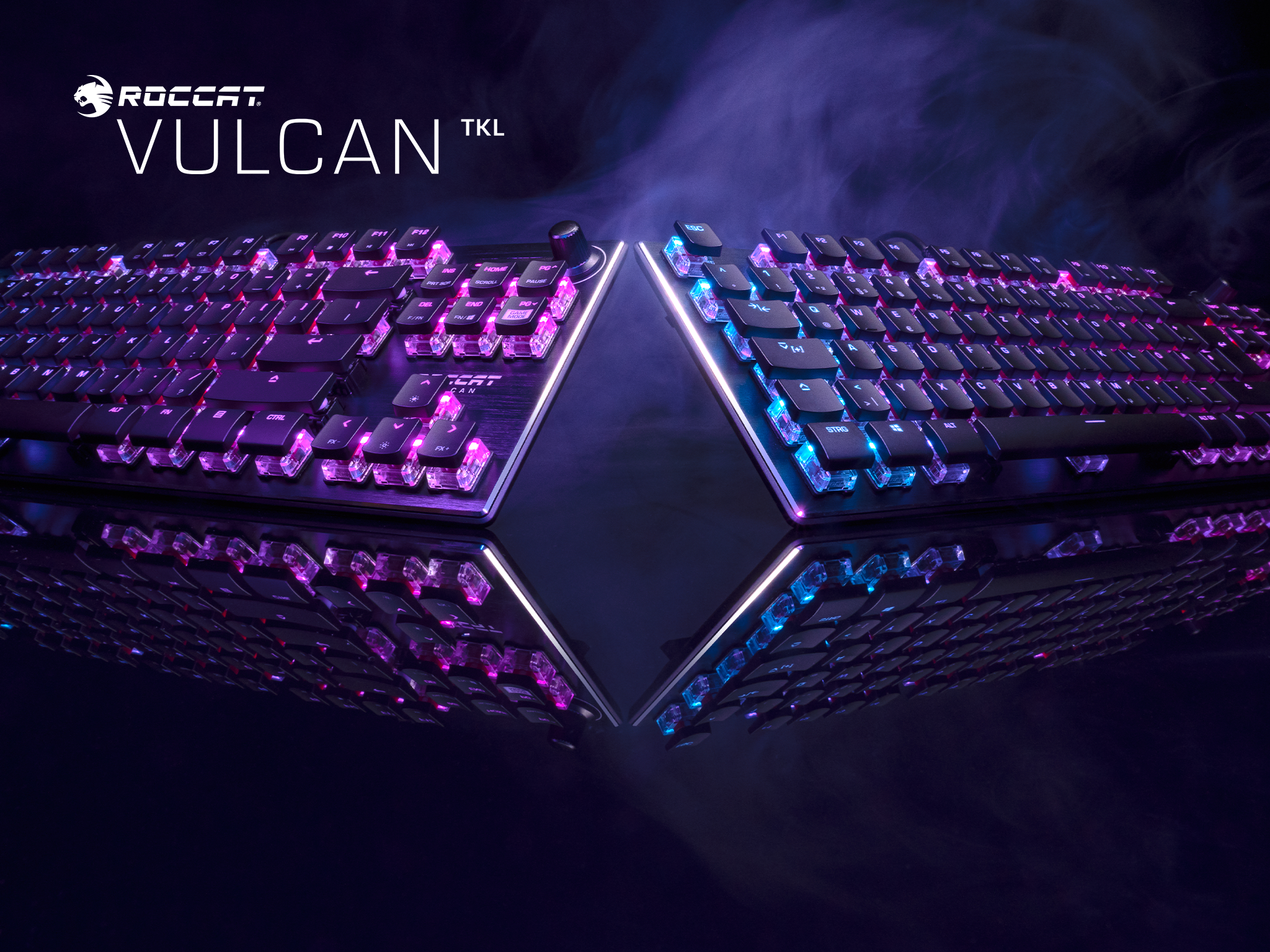 The ROCCAT® Vulcan TKL
The Best Made Better
The award-winning Vulcan Keyboard is re-imagined in a tenkeyless form factor, without compromising on the award-winning design and features the range is known for. Everything you expect in a smaller design.
Tenkeyless Form Factor
A relic from the office, the tenkeyless form factor lets you game in a more natural, comfortable position whilst allowing for a larger pad and a bigger range of mouse movements thanks to the keyboard taking up less desk space, improving your aiming accuracy.
Tournament Ready
The introduction of a detachable USB-C cable provides users with easier portability and ability to use a custom cable. The on-board storage of a tournament profile ensures you hit the same top performance at home and away.
Titan Switch Mechanical (Linear)
Designed and built entirely by ROCCAT engineers and developed for gamers who love the feel of mechanical switches, but demand more in terms of precision, performance, and lighting. The linear Titan Switch Mechanical innovates on a design that had remained unchanged for years. Focusing on the elements that matter most to gamers – a smooth feeling and rapid actuation.
Long-Lasting Durability
The keyboard is reinforced by an aircraft-grade aluminum layer to make it extra strong and durable. The housing of the Titan switches is designed to resist the dust build-up that typically affects keyboards that are used often. Together with the shortened key caps, the Vulcan is easy to maintain and keep in top condition.
Mixer-Style Media Controls
The tactile volume dial and mute button allow you to adjust volume & mute/unmute on the fly. Instant Control at your fingertips.
Customized Your Way
ROCCAT's Easy-Shift[+] technology adds a secondary function to compatible keys. Just hold down the designated modifier key for double the command power in an instant. Fully customizable in Swarm.
Advanced Anti-Ghosting
Technology optimized for gamers to ensure every key stroke of the most-used keys is registered – no matter how frantic the action gets.
AIMO Illumination
ROCCAT® AIMO represents a lighting engine and an eco-system in one. It produces vibrant lighting displays in 16.8 million colors right out of the box, without the need for extensive configuration. It also syncs with other compatible AIMO products for state-of-the-art illumination scenarios that flow from device to device.
Payment & Security
Your payment information is processed securely. We do not store credit card details nor have access to your credit card information.