Description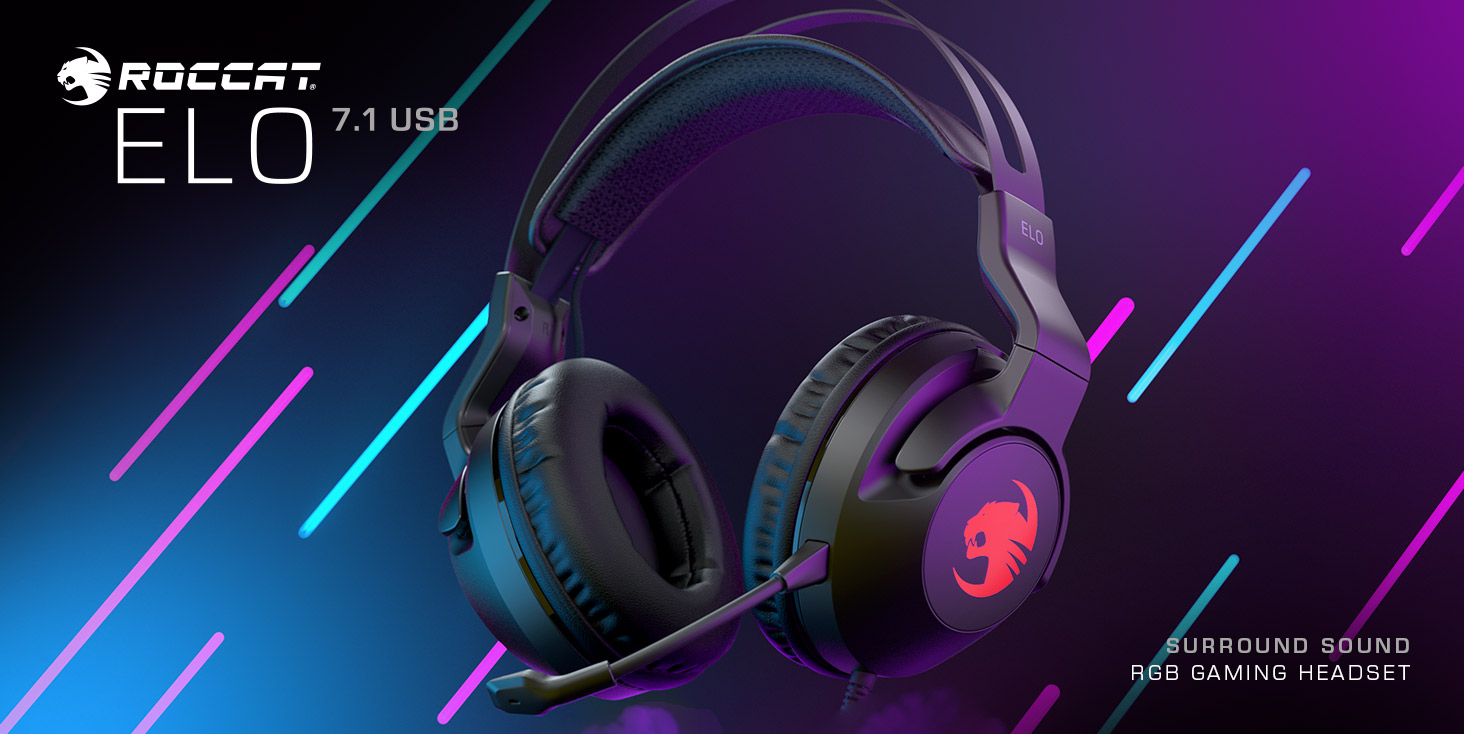 The lets you pinpoint enemy locations with ease thanks to 360° visual audio powered by precision-tuned 50mm Neodymium drivers. Exceptional surround sound accuracy is matched by next-level ergonomics with a dynamic fit unique to you. Superior memory foam and a self-adjusting headband mean you can wear it for hours on end and it'll stay as invisible and weightless as when you first put it on. Equipped with a detachable noise-cancelling mic with TruSpeak™ technology, no voice communication is missed while AIMO RGB Intelligent Lighting vividly lights up your setup with 16.8 million colours.
DYNAMIC FIT
Gamers come in all shapes and sizes, but the Elo 7.1 ensures a perfect fit no matter what. A self-adjusting metal headband and rotating earcup hinges for added flexibility create a weightless fit unique to you.
SUPERIOR COMFORT
Superior memory foam ear cushioning featuring Turtle Beach's proprietary ProSpecs™ Glasses Relief System features dual-foam ear cushions, with softer foam in the section that rests against your glasses, alleviating pressure and allowing gamers with glasses to play in comfort.
EXCEPTIONAL 7.1 SURROUND
We call it visual audio because the 360° sound characteristics let you pinpoint enemy locations for a clear competitive advantage.
PRECISION-TUNED NANOCLEAR™ DRIVERS
Hear crisp highs and thundering lows with 50mm Nanoclear™ speakers from Turtle Beach, tuned to maximize 7.1 audio.
CRYSTAL-CLEAR COMMUNICATION
TruSpeak™ microphone technology ensures your voice sounds the same in the digital world as it does in the real world. Say goodbye to static and crackle with crystal-clear communication with your teammates that sounds completely natural.
AIMO INTELLIGENT LIGHTING ENGINE
The AIMO illumination ecosystem takes your setup to another level by adding organic light. It synergizes with other AIMO-compatible devices to create a vivid, state-of-the-art aesthetic without the need for extensive configuration. The Elo 7.1 USB looks even better with AIMO.
MIC MONITORING TECHNOLOGY
Adjustable mic monitoring so you can hear the level of your own voice to prevent shouting into the mic. An on-ear adjustment monitor wheel makes adjustments easy.
Payment & Security
Your payment information is processed securely. We do not store credit card details nor have access to your credit card information.